Cylburn Arboretum
Free and open to the public year round
Hours: Tues-Sun, 8am – 5pm Visitor Center: 10am – 4pm
Closed to visitors on Mondays
Cylburn Arboretum, including the grounds, gardens and all facilities will be closed to all visitors on May 8, 2015  and on July 29, 2015.
Dogs are welcome on a leash.
Quick Links
Spotlight
Ar-Boo-retum Photobooth Images
We had a great time at Ar-BOO-retum! Check out our photobooth pictures
here!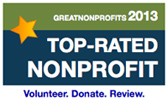 Nature
Enjoy the 207-acre public greenspace featuring gardens, tree collections, historic buildings, and over 3 miles of woodland trails.
Education
Experience nature firsthand, visit our Nature Museum, and attend programs and events to learn about Cylburn and the natural world.
Community
Connect with nature, culture, and history in Baltimore's largest public garden! Get involved by becoming a member, attending programs and events, and volunteering!
Calendar
November
Soup N Walk
November 2 11am-1pm Mansion
Go on a guided walk of the grounds and take in the beauty of the fall colors; look for signs of nature preparing for its winter nap. After the walk, join us for a seated lunch in the historic mansion provided by our local partner Graul's. Leave with tips on seasonal cooking and a few seasonal recipes from an area chef.
$20 members, $25 non-members
Holiday Miniature Gardening Workshop
November 8 10am-12pm
Federated Garden Clubs of MD is presenting a Holiday Miniature Gardening Workshop November 8, from 10-12PM. Bring a low dish or glass container – limited number of containers for sale. Small terrarium plants from will be available for sale at a low cost; all soil, moss, gravel, colored rocks, stepping stones, provided along with instructions by Claire Jones of The Garden Diaries blog.
Registration is closed Nov 1, 2014
Checks payable to: FGCMD-Education  4915 Greenspring Ave., Baltimore, MD. 21209-4542
Questions:  Claire Jones  (443) 927-6285 or  jonesb1@comcast.net
$25
Artist in Residence Show
November 21-23 10am-4pm Vollmer Center  
Spend a crisp Fall daywith us in the Vollmer Center enjoying the work created by Cylburn's 2014 Artist in Residence. Paul Moscatt, Cylburn's 2014 Artist in residence, will share his work created during his time spent at Cylburn.
FREE
December
Boxwood Wreath Workshops
Thursday, December 4, 6:30 – 8:30 pm
Saturday, December 6, 10:00 am – 12:00 pm
Greenhouse Classroom
Create a unique, festive boxwood wreath to use this holiday season. Gather your friends to enjoy a class of socializing and holiday cheer. Wreath-making is one of the easiest and most popular holiday crafts. Included in the cost is a soft-touch double ring clamp-on ring used to construct the wreath. Bring clippers, ribbon and anything extra you would like to add to your wreath.
$30 (per wreath), $25 for members
Register for December 4th class here.
Register for December 6th class here.