Spotlight
Thank You, Maryland Arborists!
On Saturday, April 23, the Maryland Arborist Association (MAA) arrived early and stayed late,  beyond the scheduled 2 p.m. quitting time. About 50 arborists climbed trees, ground stumps, pruned away dead or dying limbs. The Arboretum glows from their work. Thanks to all who participated: the MAA  arborists and the volunteers, and special thanks for the indispensable help from Recreation and Parks.
Market Day 2016
Tickets are going quickly for the Preview Party May 6, 4:30 - 7:30 p.m. Get the first pick from all the vendors. Enjoy the music of the Gilman Jazz Combo while you browse the booths, dine at Haute Dog and Uplidedown Dave's and have dessert at IcedGems. Complimentary wine and beer.  May 7.
Get the details
. You can purchase Preview Party  tickets
here.
Come by on Saturday, 8 a.m. - 2 p.m. Admission is free. Onsite parking is $10 but there is free parking on the street and at KIPP School. A free shuttle will be operating all the time during Market Day.
Summer Nature Camp Registration Is Open

Send your kids to camp at Cylburn. Registration is open for everyone. Exciting news: Jody Johnson, Ph.D., pollinator scientist, joins the camp staff.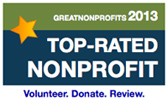 Nature
Enjoy the 200-acre public greenspace featuring gardens, tree collections, and more than 3 miles of woodland trails.
Education
Visit our Nature Museum and attend events to learn about Cylburn and the natural world.
Community
Connect with nature, culture, and history in Baltimore's largest public garden! Get involved by becoming a member, attending programs, and volunteering!