Spotlight

#GivingTuesday celebrates generosity by providing people everywhere with an opportunity to give more, give smarter, and give great.
This year, Cylburn Arboretum Association has joined #GivingTuesday, a global day of giving, to bring the gift of nature to the children of Baltimore.
We want as many children as possible to experience nature in 2016 through our educational programs, like our summer nature camps and school field trips. Cylburn camps and field trips are fun and educational. They allow city children to connect with their natural surroundings.
This #GivingTuesday, our goal is to raise at least $12,000 to provide scholarships and support for these eduational programs next year.
Our board has committed to make a dollar-for-dollar match for every donation YOU make up to $250, for a total matching gift of up to $6,000.
Help bring the gift of nature to the children of Baltimore by making a donation between now and December 1st.
Visit https://www.crowdrise.com/cylburngivingtuesday to make your donation.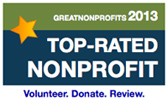 Nature
Enjoy the 207-acre public greenspace featuring gardens, tree collections, historic buildings, and over 3 miles of woodland trails.
Education
Experience nature firsthand, visit our Nature Museum, and attend programs and events to learn about Cylburn and the natural world.
Community
Connect with nature, culture, and history in Baltimore's largest public garden! Get involved by becoming a member, attending programs and events, and volunteering!
Calendar of Events
December 1 @ 4:30 pm
-
7:30 pm